I was on a zoom session yesterday with John Cutler from Amplitude. The session title was "Why Product & Marketing Need to Collaborate…**"  – it was timely given our "Context Marketing" series is suggesting Product Teams think like Marketers.
---
By now, Product Teams mostly accept customer centricity (via segmentation, audiences, cohorts and personas) is the new way of increasing adoption. In previous posts we've discussed  context marketing: the elements are the small nuances that can personalize any user journey.
As users, we all want a personalized experience, don't we? 
As Product Teams, this is when (or where) context marketing should be applied. Previously, we introduced context marketing as delivering the right information to the right people at the right time. It encourages:
more relevant help, guidance and nudges for the user's stage of journey 

better conversion rates that fuel product-led growth
Let's check the key elements that make context marketing critical to your App's user Activation and Retention approach!
Element 1: Building a Contextual App
"How can I manage my customer experiences?" you may ask. 
A contextual platform has some defining attributes that eventually delivers product-led growth through its engagement tools. This shifts your focus from just "writing code" to "crafting experiences" (or more specifically – "crafting user journeys").
Here are some recommendations you should focus on to make a business case for employing an Engagement and Guidance Platform:
Stop wasting your precious development team's time!

Reduce the time it takes for you to learn new things!

Identify and measure users based on their consumer behavior throughout their journey instead of spamming them with pop-ups and announcements!
Of course you need to hardcode your App with required web and mobile releases for each change that you want to make to the FEATURES in your product.
But each Feature is discovered and mastered throughout the user's unique JOURNEY. You can think of a Feature as a city and the journey as the road. Along a road the signposts are the contextual help.
To add these contextual signposts and contextual help to your App, there is no need to stop developing Features. The signposts can be crafted, released, changed instantly (or scheduled) from our dashboard – without writing code.
Each user journey will be unique, but you can optimise for common roads by targeting audiences in your App. 
Your hardcoded platform does not have audience targeting embedded from the beginning and no default analytics to help you deliver relevant content.
Contextual one offers you point-and-click and real-time audience targeting with no-code tools and built-in guide interaction analytics.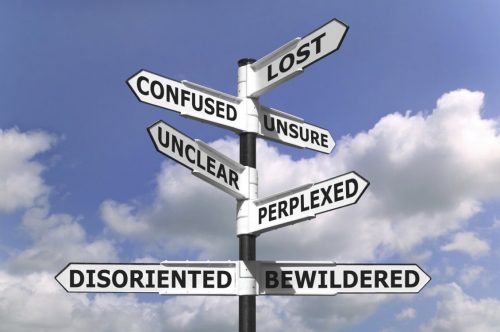 Element 2: User-centric Focus
Ditch Campaigns – Focus on Customer Journey
Marketing is initially impersonal and the more personal it gets, the better. Context is crucial for building confidence and contextualising the message increases your prospective customer's perception of you.
Context marketing means distributing the content the right way, not just spamming it.
Moreover, some form of targeted marketing is now employed by 49% of marketers – but it's outside the App.
So targeting is sophisticated when Acquiring users (type of ad placement, demographic targeting, geolocation, or behavioural targeting) – but once the user gets into the App there is little sophistication for personalized Customer Journey's – this is where Contextual Marketing will grow over this decade.
Remembering Pirate Metrics in our previous post – targeted marketing occurs at the acquisition phase.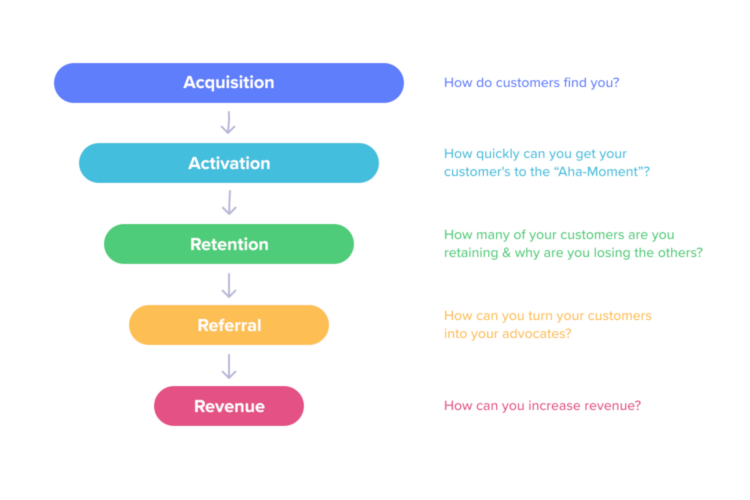 Context Marketing starts with the Activation stage and continues throughout the funnel (Retention, Referral and Revenue). It's clear that great execution of Context Marketing is super valuable.
Ask yourself: What is the best way to create an awesome experience that is accessible for every client?
Let's break down the key elements of context marketing:
Access the User's Full Journey
Although the user onboarding process is important, getting some insights into people's preferences – focusing on the overall user journey allows you to personalize their experience and activate certain engagement tools for the right audience. 
It makes use of real-time data to enhance users' profiles and analyze engagement or feature adoption behavior, allowing for more intelligent engagement between businesses and customers.
Customize for Contextual Engagement
Content and Help based on segmentation or App Usage
As the main purpose of context marketing is to deepen product adoption (and feature adoption), create and spread content along the journey for the purpose of engaging and retaining an audience.
Target an audience, segment, or cohort
It takes a suite of tools for a full user journey: emails, newsletters, inApp content, push notifications and customer support. All of these should converge to contextual by leveraging the  specific timeframe and circumstances for the user in your product journey.
It's near impossible for most Product Teams to customize to the exact user (like Amazon does with Product Recommendations) but the macro easier (achievable) solution is audiences/segments.
Let's say you want to focus on a new segment of your target audience. Customer retention, product-led growth, and campaign depth are all aided by relevant help/guidance content provided to individuals: right time, in the right screen, and on whichever device they want.
Cut Through the Noise and Spam
Newsletters, promotional emails, pop-up notifications usually end up in the spam folder or being ignored by users. Yes, you still need to use them – it's a numbers game – to hopefully get the user back in the App. 
But…its easier to get the user to their "AHA" moment while they are using the App rather than trying to pull them back.
Fast No-code Tools to Engage and Educate the User
Remember that you should stop wasting developer time? Coding can become one of the toughest tasks when it comes to your business, so instead of focusing mainly on a hardcoded platform, a contextual one already has no-code tools that allow you to use marketing to your advantage and craft users' experiences. 
Analytics to Evaluate Product Features and Engagement Rate
You can't improve what you aren't measuring – the only way to increase conversion rates and your revenue is by measuring the impact of feature adoption and product retention based on the Contextual Marketing you serve. Setting a Goal: did a guide, a video, a tooltip increase users completing that Goal? 
Then you can iterate or double-down.
Element 4: Use Contextu.al Tools 😀
Our platform was designed specifically to focus on context. Besides that, we offer you some no-code tools that are easy to use and ready for you to integrate with your strategy:
Contextual tip:

Web Tooltips and Mobile Tooltips designed for feature adoption and onboarding and it helps you emphasize features or functions to your users.

Onboarding carousel:

gives your users an overview and lets them swipe through pages of pictures and text

Announcement:

gathers all the relevant announcements and pop-ups in one place and can be used for welcoming messages or feature updates

InApp Video:

creates a more interactive experience by showing users a video from YouTube or any other source

Survey:

enhances your feedback strategy and lets you get valuable insights from your users.
Contextu.al understands your consumers' needs and helps you display only relevant material based on their user journey. By making product adoption simpler and faster, we help your business grow without writing code.
You can book a demo with us today!
* Banner image credit: freepix.com
** Full Name: "Why Product & Marketing Need to Collaborate to Create Digital Experiences"