On-boarding and Feature Discovery
I've been on Twitter since 2008 but recently I exercised the nuclear option on my phone (243 apps installed is an occupational hazard) and Twitter got blown away with everything else.
I hadn't miss Twitter's incessant neediness to catch my attention and didn't reinstall it (or Facebook) for a while but (despite my enhanced happiness) I just reinstalled it (but not Facebook 😙) and took note of how they on-boarded me.
Twitter is pretty close to what is considered a B2C App. But it's popularity exceeded its usability for years.  It was like learning MS-DOS commands and all to just tell people what you had for breakfast. 🥓🥚
So for years it was never a truly B2C success because it's quirky MS-DOS style only attracted "power users" and social media consultants (ok no need for sarcasm…). In more recent years they've truly embraced the need to be less cryptic and make the app useable to a broader set of the population.
So I reinstalled the App and here is what I noticed:
Getting a new user to "A-Ha!" (Core Utility)
News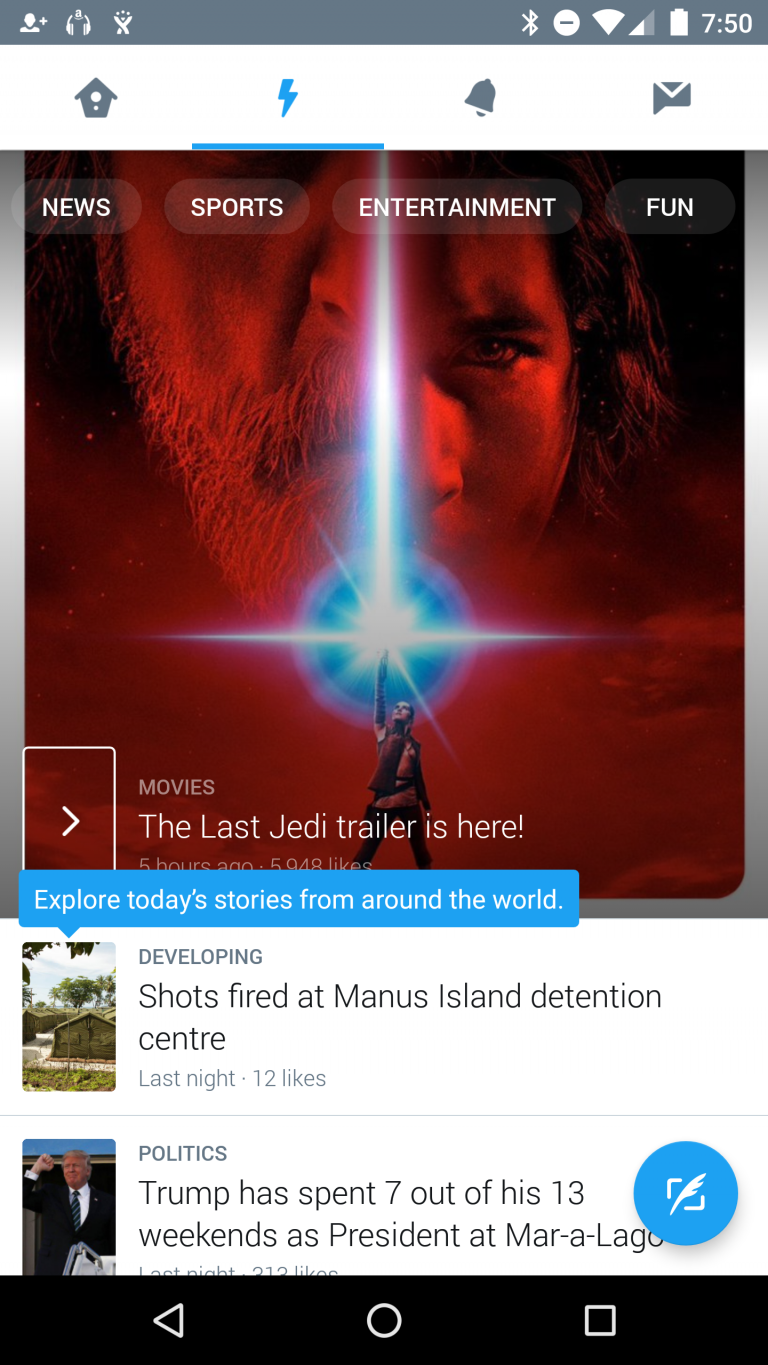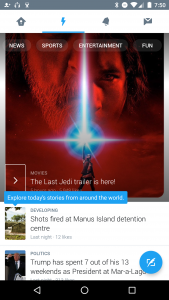 On 15th Jan 2009 when Janis Krums (@jkrums) tweeted – "There's a plane in the Hudson" – everyone finally grokked that twitter's killer feature was instant access to raw un-curated news and that any citizen journalist could now break something important like the Arab Spring.
Eventually Twitter productized that and its its one of the first Tip you see when using the App. Its a killer.
---
---
---
---
Summary
Twitter has raised billions and at the time of writing this post, they have 12 open positions in "product and design". Its clear that giving the user the best experience has inspired the tips that I've shown above.
Again, this shows us that the biggest of the big are using data-driven intelligence to decide that tips give engagement uplift and deeper connection with a product's features. Think about this for your App. Or perhaps you'd like a role at Twitter – I've pasted a few of these San Francisco based jobs below.